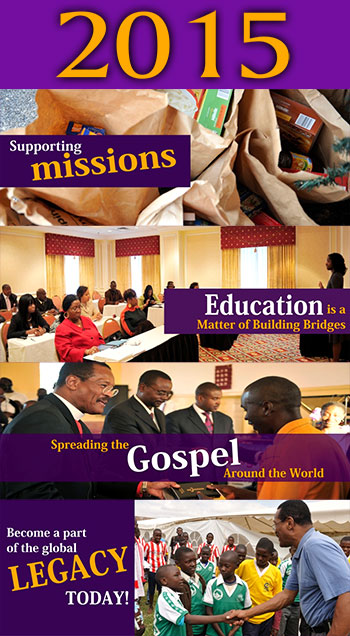 Helping thousands of men and women through missions, financial literacy, employment and during the past twelve years, educational assistance, totaling over a half million dollars. We want to do more, we need to do more, but we need your help!
Laity Yes Lord! is our Global campaign to encourage the many lay members of the church to honor our founder with a $20 memorial birthday gift. This gift will be far-reaching and will help the Church of God in Christ continue to be an example of the love of Jesus Christ.
Show your Loyalty with your gift of just $20 for each adult, or $10 for each youth 17 years or under.
2015 Church Of God In Christ Laity Campaign Supporters
01. New St. Paul Tabernacle
02. New Gospel Temple
03. The Gathering Ministries
04. Covenant Missionary Temple